Welcome to Sho Nuf!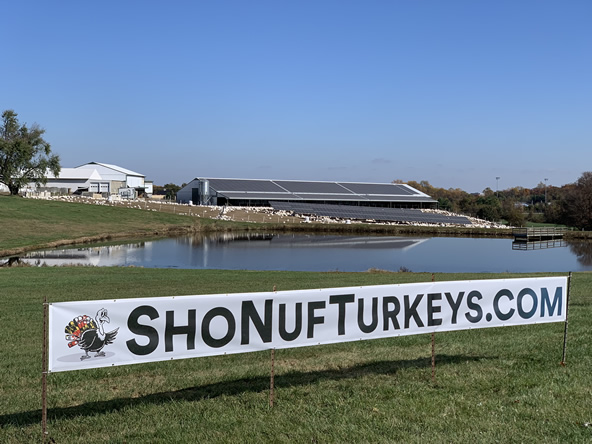 At Sho Nuf Turkeys, we take pride in having the very best free range all-natural turkeys. Fresh during the winter holiday season and frozen year round.
We have the following turkey products available:

Whole Turkeys (10-11lb & 24-27lb)
Bone-in Breasts (10-12lb)
Smoked Breasts (5-7lb & 13-15lb)
Turkey Bacon
Sausage & Ground Turkey
Dark Meat/Saddle Packs
Please visit Our Turkeys page for pricing.
If you'd like to place an order for contactless pick up please email info@shonufturkeys.com.